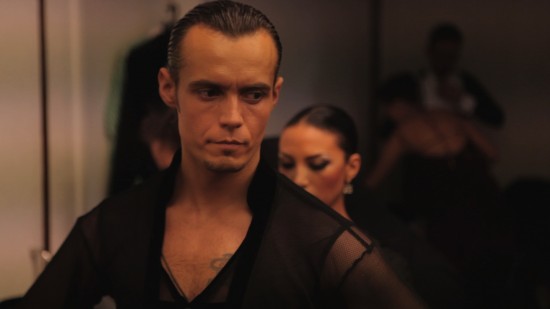 Directors: Christian Bonke and Andreas Koefoed
Cast: Vayacheslav 'Slavic' Kryklyvvy, Anna Melnikova
Denmark *** 80mins 2011 Denmark
Ballroom Dancer, at first glance, might appear to be a film about glamour, glitz and lycra à la Strictly Ballroom. Infact, it's anything but.
Vyacheslav 'Slavik' Kryklyvvy was World Latin American Dance Champion, but had to retire due to injury. After extensive surgery and recuperation ten years later at the grand old age of 34, he decides along with his new partner Anna, to rescale the mountain and retake the title. His ex-partner meanwhile has continued life at the top unabated, with a new partner of her own, adding a certain spice to the mix.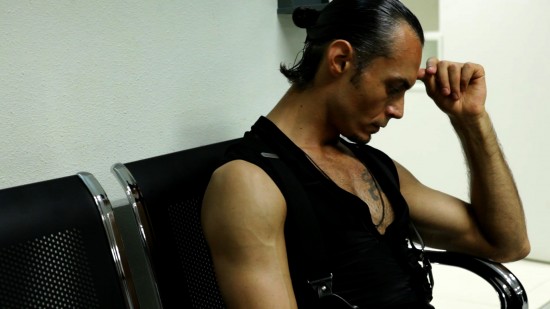 Slavik and Anna are not only dance partners, but lovers too and the pressure on them both to succeed is immense. Anna is herself an amateur world champion, so great things are expected of this union. But the punishment that dancers have to put themselves through is both punitive and unremitting. They sacrifice everything to get to the top; there is no other life. For it all to be over so young is also incredibly harsh.
As with all documentaries, it is often impossible to know what one is going to end up with in terms of story or material. All a documentary maker can do is assess a given situation and decide whether they think there is enough promise there to make it worthwhile committing a huge amount of time and money pursuing any particular chosen strand, be it brown bears mating in Alaska, or a local politician juggling the power game. In the end, it comes down to whether one is 'let in' and trusted by the protagonists and also whether anything of merit then transpires in the wider world of their chosen subject.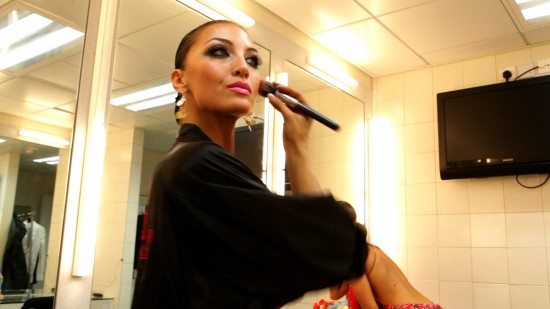 Directors Andreas Koefoed and Christian Bonke saw enough promise in this story to decide to document it, as Slavik cajoles aching bones back to peak fitness and then faces the circuit with Anna by his side. What may have come easy to him the first time isn't quite so easy now. Maturity brings with it many things: hopefully insight but also the knowledge of fallibility, certainly old wounds and then a pressure to prove that we are not just a flash in the pan.
What follows is an unrelenting schedule of fitness, starvation, dance practice and competitions dotted across the world. There's very little glamour and by God, you really have to want it. This becomes a film not so much about dancing as about people and partnerships.
But I was left wondering whether this story would have played out the way it did without the influence of the ever-present filmmakers; it's a difficult thing to be witnessed, to be filmed at your most vulnerable and for a much of the film, I didn't feel I was watching an uncensored reality on the part of the protagonists; not that I blame them for this, but if it had been me, I'm not sure I would have brought that additional pressure to bear too. Doing the Jive justice is surely more than enough to be getting on with. AT
BALLROOM  DANCER IS ON GENERAL RELEASE AT THE ICA, LONDON W1 FROM JANUARY 18TH 2013 AND AT THE DUKE OF YORK'S PICTUREHOUSE BRIGHTON ON 7TH FEBRUARY, THE IPSWICH FILM THEATRE ON 14-15TH FEBRUARY, AND THE RIVERSIDE STUDIOS ON 28TH MARCH 2013
httpv://dogwoof.com/films/ballroom-dancer