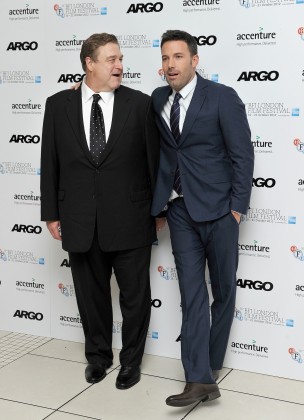 Director: Ben Affleck
Script: Chris Terrio
Producers`:  George Clooney, Ben Affleck
Cast: Ben Affleck, Bryan Cranston, John Goodman, Alan Arkin, Victor Garber, Tate Donovan, Clea DuVall, Scoot McNairy, Rory Cochrane, Christopher Denham, Kerry Bishe
120min    USA                                       Drama
Based on true events of 1979, when the American Embassy in Iran is overrun and hostages taken, the ride we are then taken on is literally fantastic and quite probably unbelievable, if it weren't based upon factual events, recently coming to light, as the CIA allow previously Top Secret documents to be published.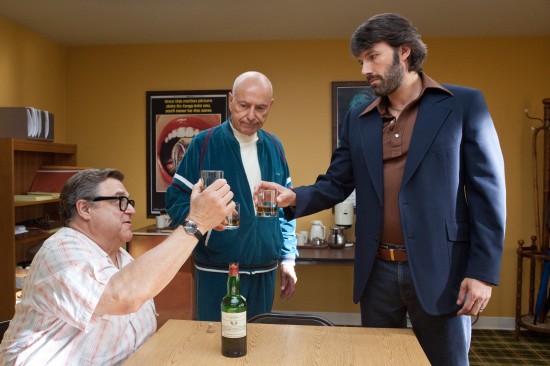 Affleck has gone to great pains in some ways to recreate the circumstances from footage and photos taken at the time and, as with his previous title, The Town he has really pulled out all the stops for a sense of authenticity. It is interesting that this film has been made on several levels. It is quite probable that it would never have seen the light of day, if it had been pitched in Hollywood by anyone else, but with heavyweights and known politico 's Affleck and Clooney behind it, it was always going to get funded and it was always going to get made. And made pretty well.
Alot of ingredients then; Argo runs essentially as a political thriller. The performances are fine throughout, with a fair splashing of humour to offset the threat and the drama of the piece being served up by those most dependable of old hands, Arkin and Goodman.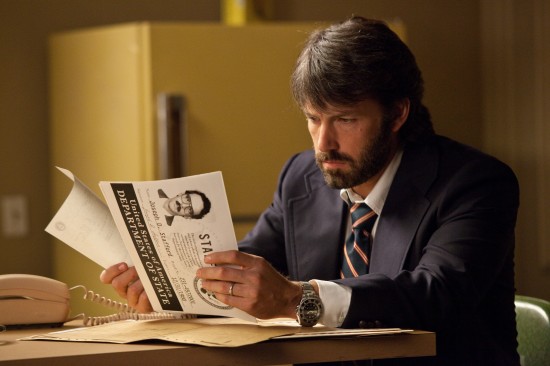 The downside to the generous dollop of Tinseltown, is that it veers close to another example of Heroic American tub-thumping. It is after all, a Movie; the tension ramped accordingly. Many of the characters are less than complete in their depiction and I was disappointed to see the now bog-standard stereotyping of the Middle Eastern Bad Guy, even if the film does get points at the front for laying much of the blame for the circumstances in which the protagonists find themselves, squarely at the feet of Brit-American foreign policy.
Worth seeing then, but seeing with a healthy pinch of salt. It would be dangerous to think that this is a documenting of fact, rather than a yarn told well, but this said, the (movie) ending delivers. AT
RELEASES THIS WEEKEND AT CINEMAS ACROSS THE UK at the Cineworld, Odeon and Vue from 9th November 2012.