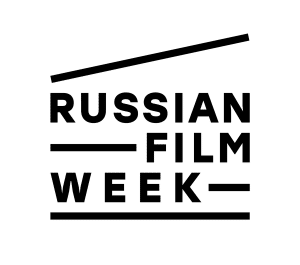 Dir.: Aleksey Fedorchenko; Cast: Marta Kozlava; Russia 2018, 74 min.
Marta Kozlava makes a stunning debut as a six-year old Jewish girl hiding from the Nazis in Silent Souls director Aleksey Fedorchenko's minimalist feature that follows a six-year old Jewish girl hiding from the Nazis.  Despite a limited script, ANNA'S WAR is full of harrowing images and the austere story-telling avoids the emblematic overload of many Holocaust features.
Anna (Kozlava) has to drag herself from under the body of her mother in a mass grave in the Soviet Union in 1941. The German soldiers have installed themselves in village school and this is where Anna eventually fetches but her ordeal is not over. To avoid recapture she has to disappear up the chimney of a disused fireplace in the building. And this is where the story unfolds as the little girl fights for survival amongst the debris, using the Nazi's recently installed two-way mirror to keep an eye on them even though she is too young to understand their activities. She drinks water from a glass of paint brushes, makes a coat for herself from the fur of a stuffed wolf, and eats the rats she catches in a trap, sharing her food with a friendly cat and watching as the Nazis put pins to identify their newly captured territories on a map.
Anna wanders the whole house at night, stumbling into a Christmas party where the soldiers are celebrating at a table full of food. A German soldier is too drunk to question her appearance, and gives Anna a gingerbread Swastika she takes to her hiding place, but eventually spurns. This is the only tokenistic faux-pas in Fedoschneko's otherwise realistic treatment. But Anna also finds a revolver, which comes in handy later, when one of Russian clerks is coming up the ladder over the fireplace, to destroy a pigeon nest. Anna points the revolver at him, and he does not give her away. Much later, the murky darkness lightens and Anna takes out the pins on the military map, whilst we listen to the first sounds of music.
ANNA's WAR will bring to mind The Diary of Anne Frank and Tarkovsky's war child Ivan. Apart from Kozlava's remarkable performance, credit should go to DoP Alisher Khamidkhodjaev who creates a hauntingly macabre setting full of frightening images and worthy of German impressionist cinema. Anna is a heroine with a small 'h' but her ingenuity and survival instinct in overcoming her tragic predicament is an inspiration to children everywhere. MT
SCREENING DURING RUSSIAN FILM WEEK 2018