Dir.: Jens Meurer; Documentary with Dr. Florian Kaps, Oskar Smolokowski, Slava Smolokowski; Austria/Germany/UK 2020, 99 min.
The Digital age may be upon us but humans are still analogue. Austrian documentarian Jens Meurer (Public Enemy) has chosen sides and this bid to champion and hold on to everything analogue is quietly amusing and informative.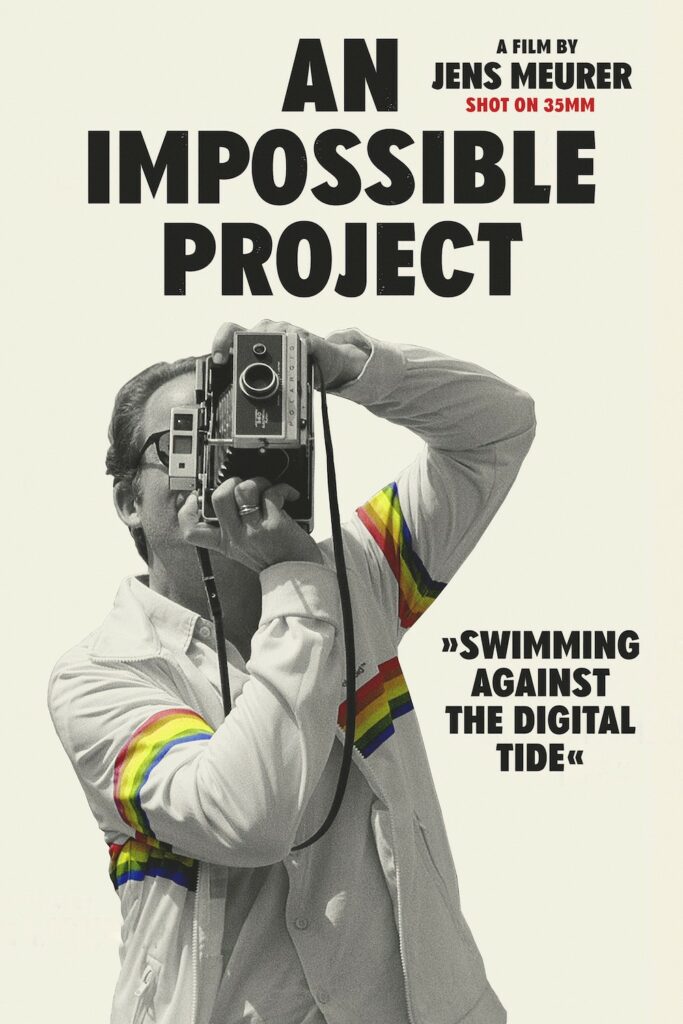 Paradoxically Meurer was responsible for the very first digital entry at the Cannes Film Festival back in 2002. His 99 minute uninterrupted digital shot for Alexander Sukuorow's Russian Ark (2002) was filmed on Sony Cine Alta HDW-F90.
Science and politics dominate and in keeping with his sentiment everything is shot on 35mm film (Arricamera), even the score by Haley Reinhart was recorded direct onto vinyl. In 2008, whilst techno-freaks were celebrating the first i-Phone, Dr Florian Kaps, a former biologist, known as Doc, was invited to Enschede (Netherlands) to the closure of the last Polaroid factory.
Instead of last rites, the Doc proscribed a resurrection somehow managing to scrape together 180 000 Euro to keep the factory going. And while he persuaded the workforce to co-operate, the first products were rather disappointing. Even if their artistic value was cool – the forty minute development time was certainly not. The machines did work again, but the chemicals and formulas for the development of the famous instant photos had been lost. Doc was unperturbed, and the worldwide community of Analogue fanatics helped as much as possible.
Kaps was not allowed to use the name Polaroid for a long time, and called the enterprise 'Impossible', with its HQ in Berlin. Meeting the New York based photographer Oscar Smolokowski and his investor father Slava, turned out to be a poison chalice for the Doc: the duo helped to launch a fully functioning Polaroid revival (in 2018 over one million films were sold), but the Doc had the same fate as Steve Jobs: he had to leave the company, the reasons not really explained.
Undeterred, Kaps soon found a new project, the Viennese Grand Hotel Moleskine, build in 1900. At the end, Haley Reinhart and the Sascha Peres Orchestra perform in the presence of the Doc in the restored hotel 'Ball Saal' – directly recorded for Europe's largest Vinyl company, contributing to a yearly sale of 300 million vinyl records in 2019.
Even though Meurer introduces some polemic: "Digital is not real, it's just a simulation of reality". There is something to be said for regaining the use of our senses, all five of them – not just the two that are digital, but also taste, smell and touch because they make us happier and healthier". Overall there is enough humour and self-deprecation in coming to terms with the fact that humans are the most analogue beings on the planet. AS
NOW ON DIGITAL PLATFORMS