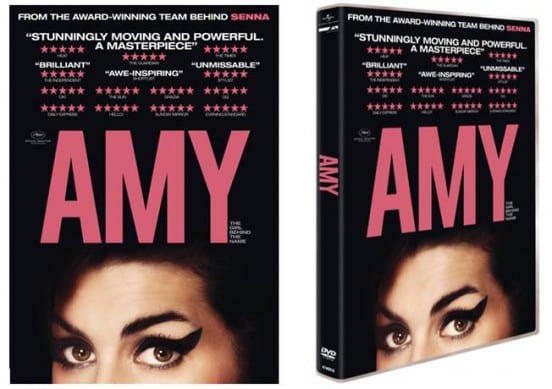 Director: Asif Kapadia
90min   Musical Documentary UK
Best known for his acclaimed 2010 documentary SENNA about late Formula One driver, Asif Kapadia's bittersweet biopic AMY, premiering in Cannes, introduces the Southgate-born jazz singer as a "North London Jewish girl with a lot of attitude", who loved to write poetry and lyrics. Unearthing a treasure trove of photos, home movie footage and demos shared from over 100 interviews from those closest to her, he shows Winehouse as a witty, down to earth and "gobby" girl with a rich and velvety voice, who never wanted to be famous but whose inadvertent stardom let to her tragic death, aged 27.
The legendary Tony Bennett described her as "a natural, true jazz singer" when they performed together towards the end of her career, comparing her quality to Ella Fitzgerald; while Amy's own confessed role models were Billie Holliday and Thelonius Monk.
Kapadia's raw and real expose has not gone down well with her father Mitch Winehouse. And it's easy to see why. No dad wants to witness a full and frank account of his daughter's personal life – straight from the mouths of friends and lovers – however truthful this may be. But Kapadia never stands in judgement of the singer's life, telling her story simply and sensitively as it unfolds. Winehouse herself admits "My dad was never there." But as her career prospered, Mitch is seen becoming more exploitatively involved, when all she had ever wanted was a supportive male figure in her life who she could unconditionally love. Kapadia does not attempt a psychological analysis. It is Amy who confesses how music became her refuge and a way of expressing inner turmoil.
This visually vibrant and often shocking film unspools in a straightforward fashion: Amy's teenage years marked by singing in the National Youth Jazz orchestra after a middle-class childhood deeply affected by her parent's split and father's departure, only to return again; her gradually rise to fame and riches, voiced through photos of various musical collaborators Nick Shymansky, Mark Ronson, Raye Cosbert and Salaam Remi, her obsessive relationship with a self-seeking Blake Fielder-Civil for whom she confesses "unconditional love" after her spectacular fall from grace. Clearly the two were desperately in love but toxically inseparable, alienating their close friends. Honeymoon footage shows them blissfully happy on a speedboat in Miami, but eventually he is seen denouncing Amy for her lack of interest in his life. This was clearly another crushing blow. Tearful girlfriends talk of her 'phoning to say "Sorry", for her behaviour shortly before the end. At the depths of her career, photos show her hollowed features and emaciated figure and she appears, dazed and confused. Chat show hosts who welcomed her interviews are later seen openly deriding her afflictions: proof of the fickle nature of fame.
But there are plenty of upbeat moments celebrating her poignant vocals and seductive singing style in performances of "Stronger Than Me', 'Back to Black' and 'Frank'; her defiant hit 'Rehab' contrasts sharply with her negative views on celebrity in her ordinary North London speaking voice, that Jonathan Ross jokingly describes as "common". And the film vaunts her exotic beauty, raven locks and emerald eyes blinking suggestively in her signature eye-liner as she poses sensuously at the microphone, then playfully screwing up her features with irritation as a female interviewer bores on to her about Dido.
In the end, Kapadia's respectful and polished documentary shows the glory and the tragedy of this vulnerable and gifted young woman, saddened by her parent's split, sullied by drugs and alcohol yet honest and convincing. Amy's life may be an unfinished symphony but she leaves an enduring musical legacy.
Meredith Taylor is the Editor of online film magazine Filmuforia.co.uk. This review also appeared in the Hampstead and Highgate Express and Islington Gazette | CANNES FILM FESTIVAL 13 -24 May 2 | AMY IS NOW AVAILABLE ON BLU-RAY/DVD/DIGITAL|
* The home entertainment release contains some worthwhile additional features including  touching and intimate scenes (a tattoo is visible on her ring finger) of fresh-faced Amy riffing on her guitar and singing LOVE IS A LOSING GAME; YOU KNOW I'M NO GOOD; REHAB 
* Deleted scenes of a US visit featuring producer Commissioner Gordon and Bob Marley's ex-band members, a US ad lib recording session of Frank and the Back to Black recording session with Mark Ronson 
* Teaser trailer and UK trailer 
* Nearly 50 minutes of Blu-ray interviews with collaborators