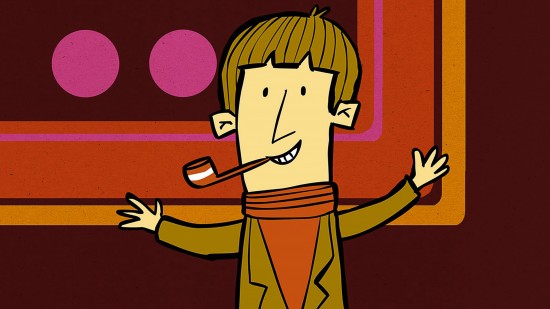 THE UNTRUE STORY OF MONTY PYTHON'S GRAHAM CHAPMAN
Directors: Bill Jones, Jeff Simpson & Ben Timlett
Script: Graham Chapman, David Sherlock
Producers: Bill Jones, Ben Timlett
2011  85mins Animated Autobiography
Based on the book 'A Liar's Autobiography' by ex-Python, Graham Chapman, and made up of a smorgasbord of 3-D animations by disparate animators, presumably asked to portray the different episodes from Chapman's own writings.
This isn't in any shape or form a coherent narrative of Chapman's life and you don't learn a great deal you didn't already know; his early years are crystallised into a few isolated moments. The voiceover narration is Chapman's own as three years before he died, aged 48, of throat cancer, he taped some of his own writings. Many of the other animated characters are voiced by erstwhile Python members, but Chapman sets out to make sure that this is about him and decidedly not any kind of a Python extravaganza.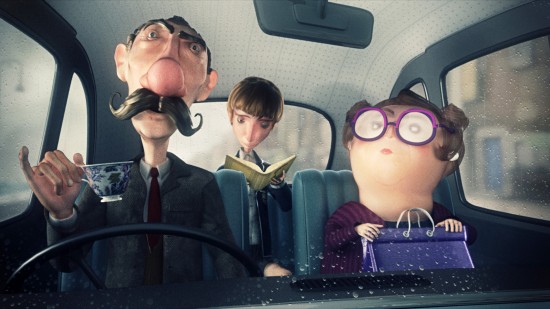 It cronicles his time at Cambridge, the Footlights, then Monty Python, his sexuality and his alcoholism; the various animations are uneven never pulling together as a cohesive whole and far too much time is spent waxing lyrical on his sexuality, the partying and the sex.
There are lights of fancy, fantasy sequences and some silliness, but far too few humorous moments and in the main it remains resolutely leaden in pace. He also talks candidly of his self-hatred, the endless partying, name-dropping, but mostly the self-loathing and the gin.
No doubt a brilliant mind and a sharp and undoubtedly kind man, never happy in his own skin, he paid the ultimate price. One suspects this is intended as small labour of love, a tribute from those that knew and appreciated him. One for Chapman fans or perhaps Python completists then, but it fails, either as a piece of standalone entertainment or information. AT