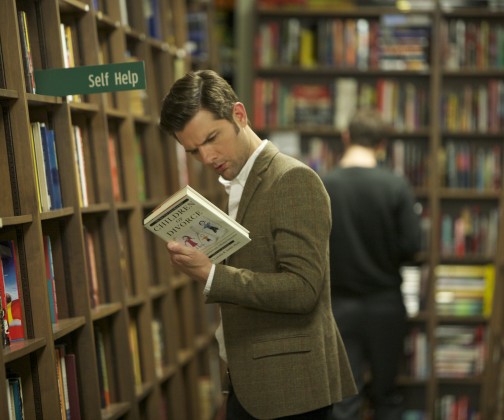 Director: Stu Zicherman
Writers: Ben Karlin, Stu Zicherman
Mary Elizabeth Winstead, Adam Scott, Jessica Alba, Jane Lynch, Richard Jenkins, Amy Poehler
90mins      US Comedy
Before we start, it is worth noting that A.C.O.D. stands for Adult Children of Divorce, as Stu Zicherman's directorial debut – featuring at Sundance Film Festival London – delves into the life of a thirty-something still attempting to come to terms with his parent's breakup when he was a child. Whether or not the viewer is an A.C.O.D. themselves, it bears little relevance, as a film that ultimately feels somewhat difficult to relate to, offering few laughs along the way.
Carter (Adam Scott) is the man in question, having dealt with the messy divorce between his parents Hugh (Richard Jenkins) and Melissa (Catherine O'Hara), following an aggressive and certainly somewhat memorable argument taking place on his ninth birthday – an argument that has ensured the pair have yet to reconnect ever since.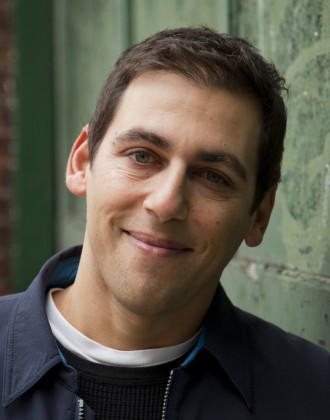 Carter has since discovered he was unknowingly a subject of a study by author Dr. Judith (Jane Lynch) about children who had lived through their parents divorce. Now, 15 years on, she plans on writing a follow-up piece, and when she gets back in touch with Carter, old memories and disturbing flashbacks are unwillingly brought back, all amidst the planning of Carter's younger brother Trey's (Clark Duke) wedding.
Presented as a comedy of sorts, A.C.O.D. is far more of a character study that one had initially envisaged and Carter is an intriguing role, as a multilayered man certainly suffering from the repercussions of a turbulent upbringing. It's interesting how the audience have an ascendency over the role as while Carter is adamant that life is going well and he isn't affected by his childhood, we can see the cracks appear in his demeanour, as a character who is fragile and troubled. That said, on the whole Carter is not a character who is particularly easy to relate to, which detracts from the emotional investment in this film. It's certainly difficult to find sympathy for a man who has to decide between Mary Elizabeth Winstead and Jessica Alba too. Poor thing.
What also doesn't help in this regard, is that Scott hasn't quite got that charisma and amiability that is required of our leading man. There is no denying the talent the actor possesses, but he has proved to be more effective in the more villainous roles, as a performer who thrives when portraying imperfect bastards, such as the immensely annoying character in Step Brothers. He simply doesn't provoke much empathy from the viewer. In the meantime, both Jenkins and O'Hara are brilliant as the superbly cast parents – with much of the film's humour deriving from their offbeat relationship.
On the whole A.C.O.D. feels somewhat inconsequential and irrelevant – not fully reaching the desired conclusions that the first third of the movie had promised. As a film that is not particularly moving or poignant, and yet without the legs to be considered a comedy, it falls in between the two genres somewhat, as a middling production that is ultimately rather forgettable. SP