Bruno Chatrian unveils his eclectic mix of films for the 68th Locarno Film Festival which runs from 5 until 15 August in its luxurious lakeside location. Locarno is known for its edgy profile and this year will be no different: Films by established auteurs: Hong Sang-soo, Andrzej Zulawski and Chantal Akerman (left) will screen alongside an inventive array of undiscovered newcomers in a selection that embraces traditional stories and more experimental and avantgarde fare.
COMPETITION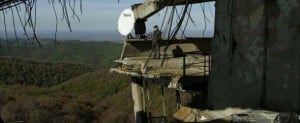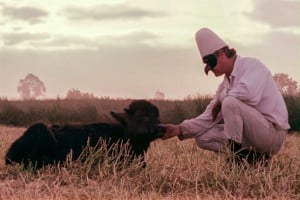 Fourteen world premieres compete for the Golden Leopard including Korean comedy delights from Sang-soo's Right Now, Wrong Then and mavericks in the shape of Andrzej Zulawski who this year brings Cosmos. Pietro Marcello's docu-drama Bella e Perduta (above right) will compete with Athena Rachel Tsangari's Chevalier and Belgian auteur Chantal Akerman's hotly awaited doc Not a Home Movie (above top) is sure to delight both the press and the public. Two Sundance 2015 outings will screen in competiton: Rick Alverson's Entertainment, exploring the journey of an American stand-up comedian and James White, a coruscating family drama from Josh Mond. Sophomores in the section include Pascale Breton with her appropriately titled Suite Amoricaine and Georgian auteur Bakur Bakuradze's Brother Dejan (above left). Dutch director Alex van Warmerdam's latest film is a thriller, Schneider vs Bax. that focuses on a hit man whose mission is to kill a reclusive author (below left).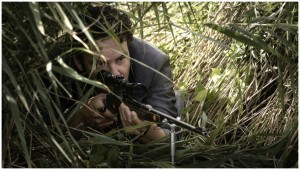 To open the festival in the open-air Piazza Grande, Jonathan Demme is back with Ricki and the Flash. Scripted by Diabolo Cody and starring Meryl Streep, it explores the efforts of an ageing rock star to get back to her roots.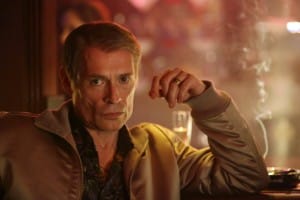 Locarno is known for its European flavour such as Catherine Corsini's La Belle Saison starring Cécile De France, Lionel Baier's LGBT title La Vanité (nominated for the Queer Palm at this year's Cannes) and Austrian auteur Elisabeth Scharang's Jack (right) which tackles the thorny topic of recidivism through the story of a brutal murderer. Philippe Le Guay's comedy Floride stars Sandrine Kiberlain and Jean Rochefort and German director Lars Kraume's The State vs Fritz Bauer explores the story of a prosecutor in the Auschwitz trials. From further afield comes Anurang Kashyap's Bollywood gangster drama Bombay Velvet, Barbet Schroeder's historical drama Amnesia and Brazilian director Sergio Machado's Heliopolis.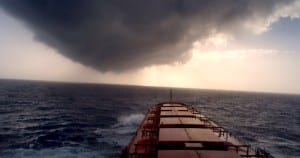 The CINEASTI DEL PRESENTE selection includes a fascinating array of indie newcomers with first or second films that focus on the filmmakers of the future: In Tagalog; Dead Slow Ahead (right) is cinematographer Mauro Herce's debut (right). French helmer. Vincent Macaigne's debut drama is Dom Juan. Kacey Mottet Klein (Sister) stars in Keeper by Guillaume Senez. Melville Poupard, Andre Desoullier and Clemence Poesy star in Le Grand Jeu, a debut for Nicolas Pariser and The Waiting Room from Serbian Bosnian director, Igor Drljaca, and starring Canadian actor Christopher Jacot (Hellraiser), and those that have seen the enchanting Elena by Petra Costa will be excited to see her next experimental docu-drama Olmo & the Seagull.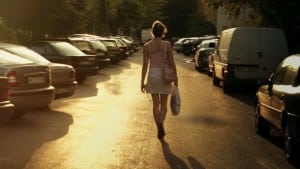 SEMAINE DE LA CRITIQUE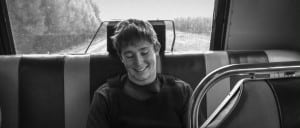 This strand screens perhaps the most auteurish films of the festival with a distinctive style and look. Two new Polish films stand out, My Name is Marianna (right) from Karolina Bielawska and Brothers from Wojciech Staron (below right).Christopher Pryor's black and white New Zealand doc The Ground We Won (above) and Aya Domenig's The Day the Sun Fell from the Sky (left).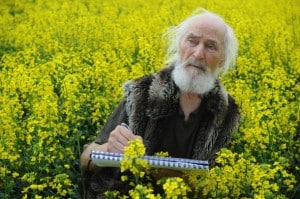 The Jury Selection offers a chance to see their favourite titles including Guy Maddin's stylish drama, The Forbidden Room, Joanna Hogg's superb study of a family holiday seen through the eyes of a single, middle-aged woman: Unrelated; and Denis Klebeev's Strange Particles. The competition jury comprises U.S. photographer-director Jerry Schatzberg; German actor Udo Kier; Israeli director Nadav Lapid; and South Korean actress Moon so-Ri.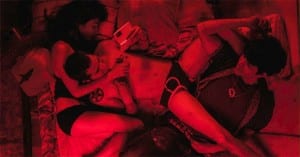 Locarno also screens a retrospective of Sam Peckinpah including his standout Western PAT GARRETT & BILLY THE KID. Marco Bellocchio will receive a Pardo d'Onore and show his 1965 classic I PUGNI IN TASCA along with Michael Cimino whose all time seventies favourite THE DEER HUNTER stars Robert De Niro. MT
LOCARNO INTERNATIONAL FILM FESTIVAL | 5 -15 AUGUST 2015