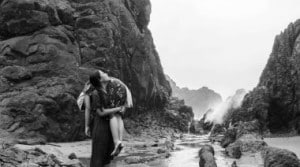 The 67th Locarno Film Festival, kicks off on August 6th with Luc Besson's thriller LUCY, starring Scarlett Johansson, and closes on August 16th with Tony Gatlif's immigration drama GERONIMO. Overseen by Artistic Director Carlo Chatrian, the festival boasts a number of world premieres, thirteen of which will compete for the coveted GOLDEN LEOPARD in the festival's International Competition section. World premiere titles in competition include Pedro Costa's HORSE MONEY, Jungbum Park's ALIVE, Syllas Tzoumerkas's A BLAST, Paul Vecchiali's WHITE NIGHTS ON THE PIER and Yury Bykov's THE FOOL.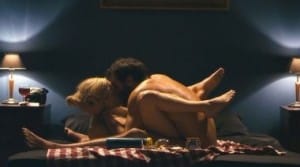 Alongside the International Competition films, the festival has a further fifteen features in its famed Piazza Grande strand, with the films playing outdoors on Europe's largest screen. Anticipated highlights include: road comedy LAND HO!, Aaron Katz's Iceland-set follow-up to COLD WEATHER, co-directed with Martha Stephens; Olivier Assayas' CLOUDS OF SILS MARIA starring Juliette Binoche (receiving a career honour at the festival); Jasmila Zbanic's LOVE ISLAND (receiving its world premiere); and Lasse Hallstom's restaurant comedy THE HUNDRED-FOOT JOURNEY, starring Helen Mirren.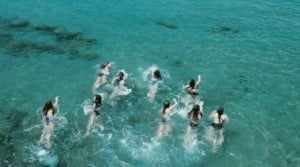 In addition to the International Competition and Piazza Grande strands, Locarno features a number of other strands showcasing the diversity of modern cinema. They include: the new Signs of Life strand, centring on "cinema at the frontiers" (sample film: Nicolas Pereda's THE ABSENT); the Concorso Cineasti /Cineastes of the Present discovery strand, featuring both first and second features (sample film: Soon-Mi Yoo's SONGS FROM THE NORTH); the Open Doors section, which focuses on a specific region every year (this year, it's films from sub-Saharan Africa); and the Pardi di domani section for shorts.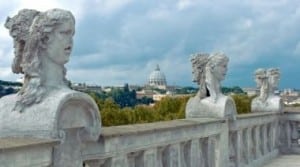 One thing Locarno is feted for is its epic retrospectives and this year is no exception, with a strand dedicated to Titanus (one of the great Italian film production companies) that includes over fifty films, with De Sica's TWO WOMEN and Visconti's THE LEOPARD among them. There's also a Histoire(s) du Cinema section, dedicated to film history, showcasing films as diverse as Charlie Chaplin's MODEarN TIMES and Cem Kaya's REMAKE, REMIX, RIPOFF. On top of that, there are two smaller tribute sections, one for actor Jean-Pierre Leaud and one for director Li Han-hsiang.
This year's jury members at Locarno include Venice Golden Lion winner Gianfranco Rossi (Sacro GRA), German filmmaker Thomas Arslan (who made the wonderful GOLD, sadly still not released in the UK), Chinese director Diao Yinan (Berlin Golden Bear winner for BLACK COAL, THIN ICE) and actresses Alice Braga (City of God) and Connie Nielsen (NYMPHOMANIAC). Locarno has a happy tradition of screening films associated with its jury members, so there's also an Official Jury Films strand, containing 15 films, including both Gold and Black Coal, Thin Ice. Alongside the main jury there are two other juries, one for the shorts strand (headed by Rutger Hauer) and one for the Concorso Cineasti strand, headed by Ossama Mohammed.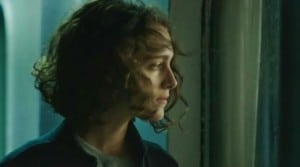 This year, the festival is honouring three different actors with career awards: Juliette Binoche will receive the clumsily named Excellence Award Moet & Chandon, Mia Farrow will receive the Leopard Club award (a recent addition to the festival) and Armin Mueller-Stahl will pick up the Lifetime Achievement Award. All three actors will also have selections of their films screened as part of the festival. In addition, there will be a number of other special guests this year, with confirmed attendees including horror maestro Dario Argento, acclaimed Spanish director Víctor Erice (also receiving a career award and a mini-strand), Melanie Griffith, Julie Depardieu, Jonathan Pryce and Jason Schwartzman.
With so much going on, Locarno audiences are pretty much spoiled for choice, but here are five films to look out for, in addition to those mentioned above.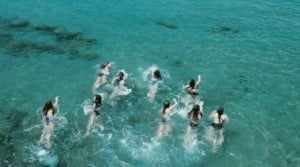 BUZZARD (US) – Concorso Cineasti
Indie darling Joel Potrykus concludes his "animal trilogy" (his previous features include Coyote and Ape) with this low-budget drama starring regular collaborator Joshua Burge as a disaffected temp who runs a series of low-level scams from his office cubicle.
THE IRON MINISTRY US/China) – Official Competition
Director J.P. Sniadecki's intriguing-sounding documentary explores China's sprawling railway system and examines the social experience of train travel, meeting a range of passengers and railway employees along the way.
CHRISTMAS, AGAIN (US) – Concorso Cineasti
Director Charles Poekel took to Kickstarter to fund his feature debut, an ultra-low budget drama about a Christmas tree vendor in New York, based on his own experiences.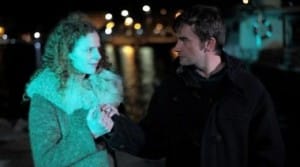 DOS DISPAROS (aka Two Gun Shots) (Argentina/Chile/Germany/Netherlands) – Official Competition
The first feature in a decade from director Martin Rejtman, one of the founders of New Argentine cinema. The provocative film focuses on a 16 year old boy who finds a gun in his house and impulsively shoots himself, twice, only to survive.
LISTEN UP, PHILIP (US) – Official Competition
Writer-director Alex Ross Perry's third feature is a sharply written, darkly funny comedy starring Jason Schwartzman as a bad tempered and self-centred writer awaiting the publication of his second novel. Mad Men's Elisabeth Moss co-stars as his long-suffering live-in photographer girlfriend.
THE LOCARNO FILM FESTIVAL RUNS FROM AUGUST 6 – AUGUST 16.
THE WINNERS ARE:
INTERNATIONAL COMPETITION
GOLDEN LEOPARD – Mula sa kung ano ang noon (WHAT WENT BEFORE) –  Lav Diaz, Filippine
JURY PRIZE – Listen Up Philip – Alex Ross Perry, USA
BEST DIRECTOR – Cavolo Dinheiro (HORSE MONEY)  Pedro Costa, Portugal
BEST ACTRESS – Ariane Labed per Fidelio, l'odyssée d'Alice di Lucie Borleteau, France
BEST ACTORS – Artem Bystrov per Durak (THE FOOL) di Yury Bykov, Russia
SPECIAL MENTION – Ventos de Agosto di Gabriel Mascaro, Brazil