Juliette Binoche stars as Camille in this austere and pared-down portrait, none the less beautiful for its ascetic treatment, of a woman artist who is denied her creativity due to confinement in a mental institution in the i by her family in 1915, to remain there for the rest of her life.  while Renoir was living out his days in surrounded by love and attention further south in Provence. SEARCH BOX FOR FULL REVIEW
SATURDAY 12 OCTOBER AT CURZON MAYFAIR
Accomplished scripter, Robin Campillo (The Class, Foxfire), takes a random group of illegal immigrant young men from Eastern Europe and constructs an unpredictable and unflinching thriller set in the suburbs of Paris. It revolves around a gay Frenchman (Olivier Rabourdin) in his fifties and his unexpected adventure with one of the teenagers (Kirill Emelyanov). Watchable and absorbing, this is one of the best thrillers at Venice festival this year.
SATURDAY 12 OCTOBER AT VUE5
As a film, Ida seems to be built upon forbears; the spirits of Bresson, Dreyer and Antonioni are all here, alive and well, not least in the film's stunning, 1.37:1 black and white images. If those names imply an austere coldness alongside a total mastery of the cinematic medium, then all the better – when it is handled as well as this, such a tone is surely something to commend. Ida is intensely visual, impeccably performed and quietly profound – and, at a compact 80 minutes, it may even be perfect.  SEARCH BOX FOR FULL REVIEW
SUNDAY 13 OCTOBER AT OWE2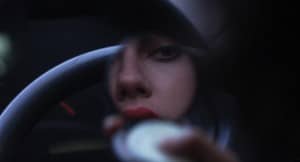 UNDER THE SKIN  * * * * 
Jonathan Glazer's inventively daring visual treat stars Scarlett Johansson as a femme fatale who meets her victims in the backstreets of Glasgow.  Influenced by the surrealism of David Lynch, this contemporary story is both sinister and alluring with a twist of horror.
SUNDAY 13 OCTOBER AT OWE2
Grand Central's nuclear decontamination unit provides the sinister backdrop to this tense drama of friendship, love and divided loyalties from French director Rebecca Zlotowski. Gary (Tahir Rahim) and Tcherno (Johan Libereau) are two young men who become friends as they travel to find work at the plant, set in the heart of verdant countryside. A modern French thriller with a believable storyline. Lea Seydoux also stars.  SEE SEARCH BOX FOR FULL REVIEW
SUNDAY 13 OCTOBER AT RICH MIX