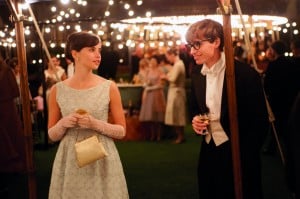 THE THEORY OF EVERYTHING: The main reason to see this moving and ambitious biopic of our most famous living scientist Stephen Hawking, is that Eddie Redmayne's is pure dynamite as the man himself. Combing through endless footage of the Professor Hawking's voice recordings and photos, he literally inhabits his very being from early life at Cambridge right through to his epic achievements in the realm of Science. Co-Written by his wife, Jane Hawking. touchingly played by Felicity Jones (The Invisible Woman). Out on 1 January.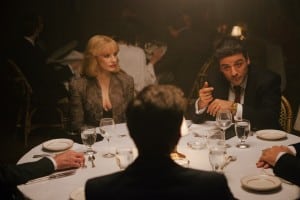 A MOST VIOLENT YEAR: If you're ready for a grown-up thriller with a gripping storyline and fabulously crafted-performances, look no further this tightly-plotted, New York-based slow burner from J C Chandor (All Is Lost). Set in 1981, during the city's most dangerous year for crime, if tells the story of an ambitious immigrant's bitter fight for survival in a precarious and competitive world. Oscar Isaac (Llewyn Davies) and Jessica Chastain star.  23 January 2015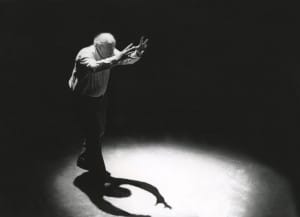 ALTMAN: There's nothing to beat an absorbing biopic on a prolific film director, and this one eclipses them all. Ron Mann charts the story of Robert Altman's career from his lucky first break, to his far-reaching TV work and finally his outstanding contribution to independent cinema. A pithy, poignant and highly-entertaining portrait. Julianne Moore, Robin Williams, Lily Tomlin, Elliott Gould and Paul Thomas Anderson reminisce to add ballast. T. B. A.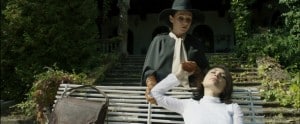 THE DUKE OF BURGUNDY: Peter Strickland's edgy and inventive seventies-themed drama tackles the delicate subject of sexual dominance and submissiveness amid butterfly buffs in a  seventies-setting deep in the Hungarian counrtyside. Sidse Babett Knudsengarnered Best Actress for her portrayal of a lesbian with performance fatigue in this unsettling but yet darkly comic treasure. 20 February 2015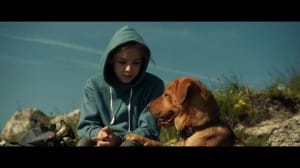 WHITE GOD (Feher Isten): 'Superiority has become the privilege of white Western civilisation and it is nearly impossible for not to take advantage of it'. With this premise Hungarian director Kornel Mundruczo's invigorating drama WHITE GOD scratches at the edges of horror to create a richly inventive fable where dogs take over the city of Budapest. Starting out as gentle and harmless, the narrative gradually darkens into something morbid and frightening. No shaggy dog story here but certainly one to salivate over. 27 FEBRUARY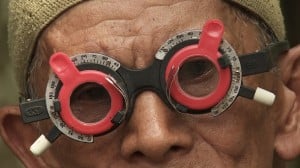 THE LOOK OF SILENCE: Following on the heels of his devastating documentary about man's evil to man, Joshua Oppenheimer's THE LOOK OF SILENCE is in some ways even more affecting. For a start, it's running time of under two hours makes it a more manageable to engage with. Don't be fooled though. Oppenheimer probes the killers much more harshly this time and elicits some unsettling revelations from the perpetrators and those affected by the terrifying regime in Indonesia. T. B. A.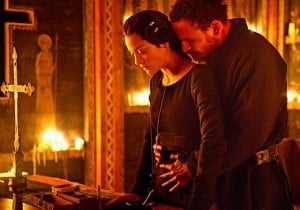 MACBETH: Roman Polanski was the last director successfully to adapt this most dark and sinister of Shakespeare's plays. Here, Australian director, Justin Kurzel (Snowtown) casts Marion Cotillard as the chilling chateleine of Cawdor Castle playing alongside Michael Fassbender's Macbeth as the fatefully ambitious couple whose 'follie de grandeur' leads them depose of Scotland's King Duncan. T.B.A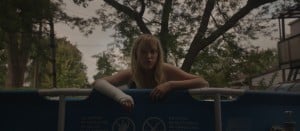 IT FOLLOWS; David Robert Mitchell's latest film has emerged by general consensus amongst critics to be the most heart-thumpingly horrific indie thrillers of recent years. Simple in concept, this low-fi outing is inventive in creating a fairytale atmosphere in a modern-day setting. A must-see for all audiences. 27 FEBRUARY 2015
1001 NOITES: Tabu director Miguel Gomes is back with a re-working of the fabulous legend of Scheherazade locating his film in crisis-ridden present-day Portugal. Shifting between imagination and reality, the narrative takes on familiar elements to the original but  retains the same teasing quality that Scheherazade employed on the King. T.B.A.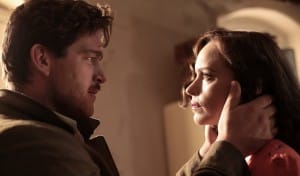 PHOENIX: Christian Petzold's heart-wrenching drama works cleverly as both a wartime love-story and an evergreen metaphor for regeneration and identity. Starring regular collaborators Ronald Zehrfeld (In Between Worlds) and Nina Hoss (Barbara) who gives the best rendition of 'Speak Low' known to mankind, it has also one of the most devastating climaxes of recent years. TBA
RELEASE DATES FOR ALL THESE FILMS WILL BE ANNOUNCED SHORTLY.