Director: Baltasar Kormákur
Script: Blake Masters
Cast: Denzel Washington, Mark Wahlberg, Bill Paxton, Paula Patton,
109min    Action/Thriller/Comedy
Icelandic director Baltasar Kormákur's last outing was the Iceland-based documentary The Deep.  Buddy cop caper, 2 Gunscould not be more different.  But hopes of it following in the well-loved footsteps of Midnight Run rapidly fade despite a stellar cast, whipsmart script and superb production values.  Why, when it has all the right ingredients to be an action comedy winner?  I guess it all comes down to the lack of real charm.
Mark Wahlberg is larger than life as Stig Stigman, an undercover agent who goes on the run after a botched attempt to infiltrate a Mexican drug cartel with a side-line in bull farming. Aided and abetted by slick DEA exec Denzel Washington as Bobby Trench, they join forces, each unaware of the other's uncover status. And they certainly make an impressively butch pair: Wahlberg's rippling muscles and Washington's glistening gold tooth adding a touch of macho fun to the proceedings with Kormákur's slick direction mostly avoiding CGI.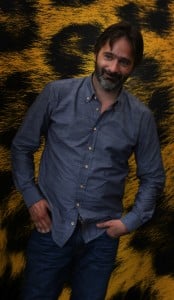 Getting off to a cracking start, the film gradually loses interest enmired in gratuitous violence despite the easy chemistry of the leads. A touch of mysogyny is thrown in with a lingerie-clad love-interest (Paula Patton) for Washington that doesn't quite wash, particularly as she's supposed to be of the same professional rank. Bill Paxton saves the day, giving a rock solid performance as dodgy CIA agent.
So although not quite up there with Kormákur's previous indie fare, 2 Guns is a mainstream, respectable but glib gangster movie; well-crafted if slightly underpowered tension-wise, but sure to replenish the coffers for his next arthouse treat. MT
2 GUNS IN ON GENERAL RELEASE FROM 16TH AUGUST 2013 and ON DVD/BLU FROM 9TH DECEMBER 2013